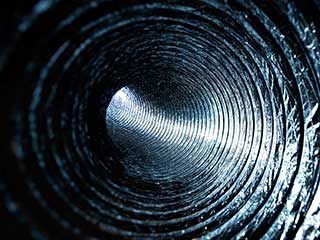 Save On Your Energy Bills
An air duct cleaning is a great first step when it comes to reducing those nasty energy costs! If you've noticed that they seem to be rising over time, as well as inconsistent temperatures throughout the household, the problem may be due to clogged ducts. When they pull in air to use for air conditioning and heating, it also draws in dirt and dust as well, which builds up more and more over time. Air gets slowed down as it tries to get through these blockages, and the systems have to run longer to make up for it. Getting it all cleaned out will take care of the issue, and helps to stop wasted energy!
Protect Your Family's Health
The dust and otherwise that gets stuck in your home's ducts will also unfortunately get picked up by the air as it passes through, polluting it to be distributed and drastically lower the air quality. This is a huge issue for those with breathing conditions like asthma, as it has an extremely negative effect, and also is harmful for the elderly and children. Allergy sufferers will also have continued symptoms even indoors, and those with no health troubles will still find themselves fatigued. If you notice any issues such as these, it's likely time to get your ducts cleaned!
We'll Get Them Like New Again
Thanks to our high-quality tools and expert technicians, the job will be completed quickly without sacrificing the quality! All your home's ducts will be completely cleared out, and safely so to ensure that there's no risk of further polluting your home's air by simply stirring the dust up. It'll all be sucked up and disposed of carefully before you know it, and you can get back to your busy day without worry! That's the benefit of hiring knowledgeable professionals.
Contact Us Now
Call Air Duct Cleaning Pasadena today and take the first step towards lowering your energy costs! You'll be able to breathe easier in no time and will only regret not calling sooner!
We also offer:
Increase Dryer Efficiency