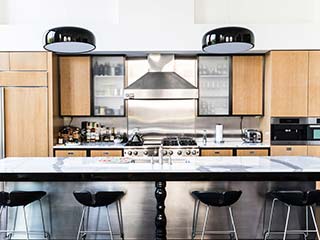 We're a local team of air duct cleaning and attic insulation technicians, with more than 10 years of experience with both residential and commercial properties in Texas. Our main aim is to provide your home with the best possible quality of air while helping you save money on your energy bills. No job is too big or small for our team.
Air Duct Cleaning
Whether you are looking to improve the air quality of your home, commercial building, or office, you can count on us to provide a thorough inspection and present you with all the options that are best suited for your property. Years of accumulated dust, pollen, spider webs and other allergens often translate into poor air quality that can have a negative impact on the health of anyone living or working on your property. With our high quality cleaning process, you can be sure that the air you breathe is fresh and clean at all times.
Attic Insulation Services
With our comprehensive range of installation services, you can easily save money on your monthly bills while increasing the indoor comfort of your home. With our high-quality insulation, you can easily prevent air leaks that make your home harder to heat. Our service includes insulation removal and installation of new insulation that we choose after presenting you with all the options available for your particular property.
Quick and Undisruptive Service
We are aware of the fact that no one likes disruption in the home or workplace to accommodate technicians, so we work as fast as possible to get the job done quickly, effectively, and neatly. We strive to give you an accurate estimate of the time the job will take to complete, so you can fit us right into your busy schedule.